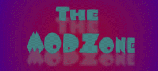 Sample Library!

If you don't have it, get Impulse Tracker. This is by far the
best tracker we have ever used. It is like Scream Tracker, only
with many more additional features...see the Official Impulse Tracker page for more details.



This ModRing site maintained by Dustin Baerg.

[Back 2 Sites] [Previous Site] [Next Site] [Skip Next Site] [Skip 5 Sites]

Interested in joining? Go to the ModRing Homepage!
---
Web Page Created by Dustin Baerg and Andrew van den Hoven
Copyright &copy 1998
Last Updated: February 1, 1998